Contact Info
No. 9 Biscayne Street, South Fairview, Brgy. Fairview Park, Quezon City
poap_org@yahoo.com
(02) 83733468, 0949-8892016 (Smart), 0917-8614273 (Globe)
POAP TO CONDUCT 2023 FACE-TO-FACE TRAINING PROGRAMS, TALAKAYAN AND POAP NATIONAL CONFERENCE
---
We are pleased to announce that POAP will conduct a face-to-face training programs from April to November this year as well as the POAP National Conference and Talakayan.
As POAP is adapting to the "new normal," we have decided to continue the conduct of face-to-face training programs because this is still the better choice over Digital Lessons. Physical interaction is the best way to learn, communicate, attain memories and increase camaraderie. Face-to-face training also adds a personal element to a workshop as opposed to computer-based education. Responses, connections, and reactions are prevalent during in-person training.
In these trainings help our government officials and employees cope with the new work situations under the new environment as we expect such trainings to capacitate them with knowledge and skills competencies, motivation and job satisfaction. This will also meet the training requirements to be eligible for promotion, in compliance with the Civil Service Commission Qualification Standards for positions in the Bureaucracy.
To join/register, please contact Mary S. Dominic or Merry Jean S. Solas at telephone numbers: 0917-8614273, 0949-8892016, and 8-3733468 or send an e-mail to poap_org@yahoo.com or fill-up the google form from our website @ www.poap.org.ph. The training fee for each training program/course is Seven Thousand Five Hundred Pesos (P7,500.00) per participant.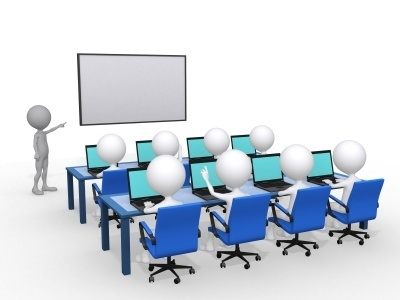 Seminar
Date/Venue
Registration
ATTAINING WORK-LIFE BALANCE AND PRODUCTIVITY
APRIL 18 - 21
HOTEL VENIZ
BAGUIO CITY
Register
MANAGING GOVERNMENT RECORDS AND HRIS
APRIL 18 - 21
HOTEL VENIZ
BAGUIO CITY
Register
DEVELOPING EFFECTIVE WORK TEAMS
MAY 9 - 12
CEBU BUSINESS HOTEL
CEBU CITY
Register
MANAGING WORKPLACE ATTITUDE
MAY 9 - 12
CEBU BUSINESS HOTEL
CEBU CITY
Register
CONFLICT AND STRESS MANAGEMENT
MAY 23 - 26
HOTEL SALCEDO DE VIGAN
VIGAN CITY, ILOCOS SUR
Register
ASSERTIVE, ORAL AND COMMUNICATION SKILLS
MAY 23 - 26
HOTEL SALCEDO DE VIGAN
VIGAN CITY, ILOCOS SUR
Register
EMPLOYEE SKILL ENHANCEMENT: A SUPERVISORY DEVELOPMENT SEMINAR
JUNE 13 - 16
A&A PLAZA HOTEL
PUERTO PRINCESA CITY, PALAWAN
Register
PERSONALITY DEVELOPMENT AND DEVELOPING CUSTOMER SATISFACTION
JUNE 13 - 16
A&A PLAZA HOTEL
PUERTO PRINCESA CITY, PALAWAN
Register
TRANSFORMATIONAL LEADERSHIP IN A CHANGING ENVIRONMENT
JULY 4 - 7
EON CENTENNIAL RESORT HOTEL
ILOILO CITY
Register
VALUES: CRITICAL COMPONENTS OF ENHANCED PERFORMANCE
JULY 4 - 7
EON CENTENNIAL RESORT HOTEL
ILOILO CITY
Register
ACCOUNTING FOR NON-ACCOUNTANTS
JULY 25 - 28
BOHOL SHORE'S RESORT HOTEL
TAGBILARAN CITY
Register
PROBLEM SOLVING AND DECISION-MAKING
JULY 25 - 28
BOHOL SHORE'S RESORT HOTEL
TAGBILARAN CITY
Register
TOWARDS EFFECTIVE MANAGERIAL COMPETENCIES
AUGUST 22 - 25
EUROTEL BORACAY
Register
WORKING TOWARDS PERSONAL EFFECTIVENESS
AUGUST 22 - 25
EUROTEL BORACAY
Register
CAREER PLANNING AND DEVELOPMENT
SEPTEMBER 12 - 15
NATURES VILLAGE HOTEL
BACOLOD CITY
Register
TOTAL QUALITY SYSTEMS IN PEOPLE MANAGEMENT
SEPTEMBER 12 - 15
NATURES VILLAGE HOTEL
BACOLOD CITY
Register
EMPLOYEE COUNSELING AND GRIEVANCE HANDLING
SEPTEMBER 26 - 29
NINONGS HOTEL
LEGAZPI CITY
Register
MOTIVATING EMPLOYEES TOWARDS PEAK PERFORMANCE
SEPTEMBER 26 - 29
NINONGS HOTEL
LEGAZPI CITY
Register
ADVANCED HRM SKILLS
OCTOBER 10 - 13
PHILTOWN
CAGAYAN DE ORO CITY
Register
FRONTLINE AND EXCELLENT CUSTOMER SERVICE
OCTOBER 10 - 13
PHILTOWN
CAGAYAN DE ORO CITY
Register
GOOD GOVERNANCE AND CORPORATE SOCIAL RESPONSIBILITY
OCTOBER 24 - 27
VIVEN HOTEL
LAOAG CITY
Register
BUILDING AND ENHANCING NEGOTIATION SKILLS
OCTOBER 24 - 27
VIVEN HOTEL
LAOAG CITY
Register
STRATEGIC AND PRIME HRM SKILLS
NOVEMBER 14 - 17
PINNACLE HOTEL
DAVAO CITY
Register
EMPLOYEE RELATIONS: MODE OF DISPUTE RESOLUTION
NOVEMBER 14 - 17
PINNACLE HOTEL
DAVAO CITY
Register
48TH POAP NATIONAL CONFERENCE
DECEMBER 5 - 8
BAYVIEW PARK HOTEL MANILA
Register