Contact Info
No. 9 Biscayne Street, South Fairview, Brgy. Fairview Park, Quezon City
poap_org@yahoo.com
(02) 83733468, 0949-8892016 (Smart), 0917-8614273 (Globe)
NEWS 2021
2022
/
2021
/
2020
/
2019
/
2018
/
2017
/
2016
/
2015
/
2014
/
2013
---
POAP Elects its Set of Officers for 2022
January 29, 2022
The Personnel Officers Association of the Philippines, Inc. elected its new set of officers during its Organizational Meeting held on January 20, 2022. Elected officers are as follows:
President - DIR. SOMERADO M. PANDAPATAN
Vice President - ATTY. EDELWINA DG. PARUNGAO
Secretary - MS. CONSUELO A. CABRERA
Treasurer - ATTY. JULIO R. NAVARRETE
Assistant Treasurer - DIR. JACQUELINE A. LANDICHO
Auditor - DIR. FLORANTE F. ALVERO
Public Relations Officers - DIR. BENITO S. MAYUGA

Former Senator Jose D. Lina, Jr. officiated the oath-taking right after the election of the POAP Board officers.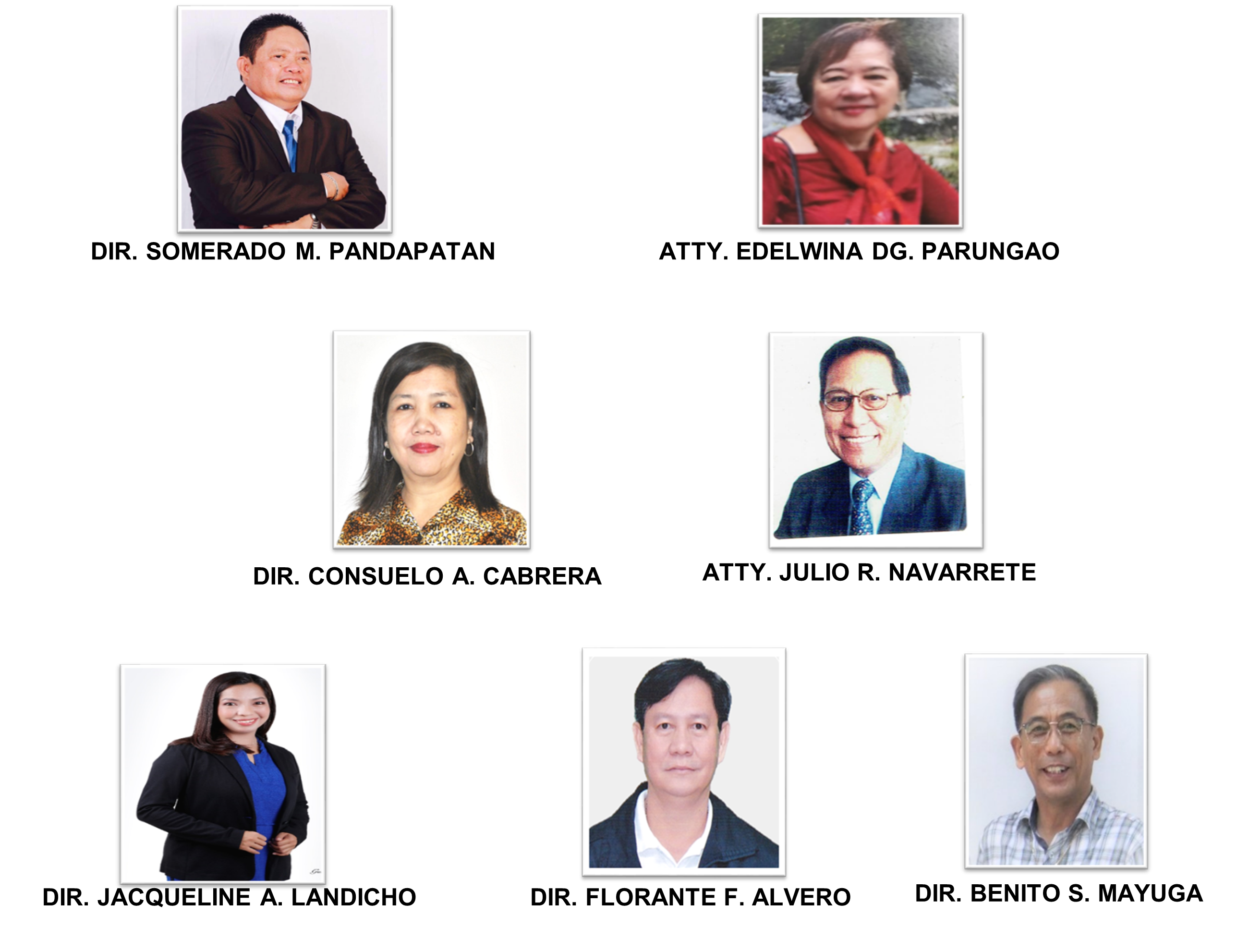 The 5 new Board members who were elected during the POAP General Membership Meeting held after the conduct of the 46th POAP National Conference on December 9-10, 2021 are as follows:
MR. SOMERADO M. PANDAPATAN
MR. FLORANTE F. ALVERO
MS. JACQUELINE A. LANDICHO
MR. BENITO S. MAYUGA
MS. ANNA ZENAIDA U. ALONTO

Meanwhile, the following POAP Board officers will head the following POAP standing committees:
ATTY. JULIO R. NAVARRETE - Finance
DIR. FLORANTE F. ALVERO - Audit
DR. RAYMUNDO P. ARCEGA - HR Management and Development
ATTY. EDELWINA DG. PARUNGAO - Rules, Regulation & Legal Matters
DIR. CONSUELO A. CABRERA - Membership
DIR. BENITO S. MAYUGA - External Affairs and Publication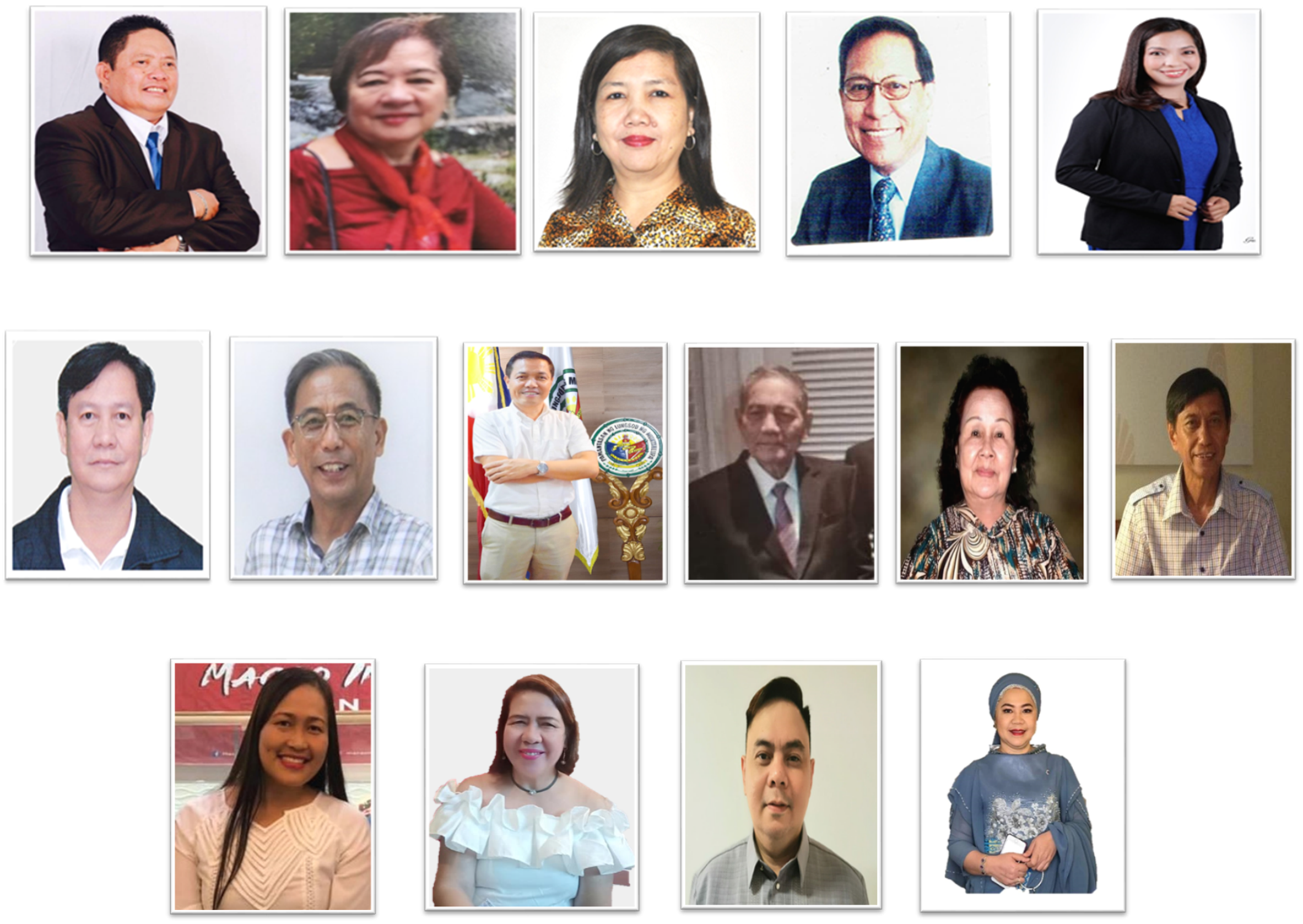 From left to right are: DIR. SOMERADO M. PANDAPATAN, ATTY. EDELWINA DG. PARUNGAO, DIR. CONSUELO A. CABRERA, ATTY. JULIO R. NAVARRETE, DIR. JACQUELINE A. LANDICHO, DIR. FLORANTE F. ALVERO, DR. RAYMUNDO P. ARCEGA, DIR. ARTURO T. LISING, DIR. VIRGINIA DC. VALENCIA, DR. ATANACIO G. ZARA, DIR. BRENDA S. RAGAS, DIR. NORA D. ALDAVE, DIR. ROLANDO I. GONZALEZ AND DIR. ANNA ZENAIDA U. ALONTO